How to Foster Peer Support for Addiction Recovery During Quarantine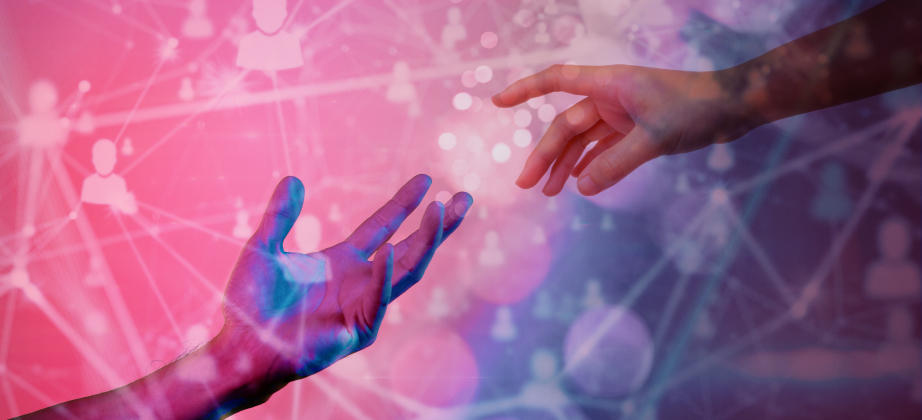 Peer mentors and sponsors often provide crucial support and accountability for people recovering from addiction. But building and maintaining networks can be difficult for people in recovery—especially those who are new to sobriety—when public health measures prevent people from meeting in-person. Substance use disorders are particularly dangerous when paired with COVID-19, as they have been linked to higher COVID-19 susceptibility, according to research from the National Institutes of Health.

Instead of gathering at community centers, churches and hospitals, many recovery support groups have moved their meetings online during the coronavirus pandemic, offering members camaraderie through video conferences, mobile apps and message boards.
"You take the hand that is extended to you, and you turn around and extend your hand to the next person."
"I cannot imagine 35 years ago calling my old friend to say, 'I have a drinking problem,' if I knew she'd respond with, 'I'll meet you on Zoom,' with a code," said a Cleveland woman, who asked to remain anonymous.

Although assistance for addiction recovery looks different during the pandemic, support between peers remains an important element for sobriety. There are tools and strategies people can use to cultivate support networks for addiction recovery when connecting with peers in person is not an option.
Addiction and COVID-19: A Public Health Problem
Substance use has risen significantly during the COVID-19 outbreak—a phenomenon that has been referred to as a "pandemic within the pandemic." The stress and social isolation caused by COVID-19 can make people more vulnerable to misusing substances, experiencing addiction and relapsing while in recovery, according to the University of Michigan Addiction Center. More than 81,000 overdose deaths occurred in the 12 months ending in May 2020, the Centers for Disease Control and Prevention reported. And overdose deaths continued to climb toward record numbers.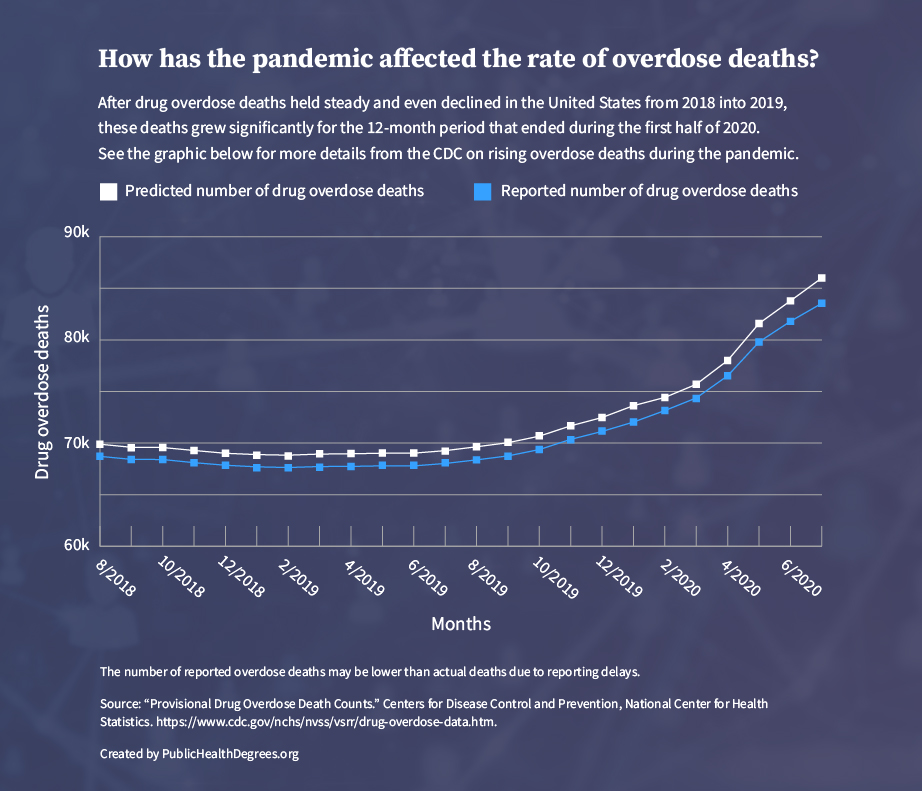 Go to a tabular version of data at the bottom of the page describing how the pandemic has affected the rate of overdose deaths.

"I'm starting to think, how are we going to handle how the pandemic has so seriously affected our population?" said William "Bill" Greer, board president of SMART Recovery. "Mental health problems are a lot worse, addiction problems are a lot worse. We were in a bad place before the pandemic with regard to the addiction epidemic. We're in a much worse place right now."
The Importance of Peer Support in Addiction Recovery
To make matters worse, the pandemic interrupted regular community meetings on which many people in addiction recovery rely to stay sober.
The support of peers is crucial to many people recovering from addiction. Building a one-on-one relationship with someone who has more experience recovering from addiction can provide an extra layer of accountability for people who are working to maintain a sober lifestyle. Peer support is often integrated in different types of recovery programs, including 12-step programs like Alcoholics Anonymous, in which sponsorship is one of the steps. In general, a sponsor or mentor is someone with more experience in recovery who can help guide a newcomer through recovery, answer questions and offer support. The relationships are meant to be temporary, and people recovering from addiction may have multiple sponsors or mentors throughout their recovery.
"The sponsorship, the somebody to say, 'I've gone through what you've gone through and I've come out the other end,' is so important," said the Cleveland woman of her experience in a 12-step program.
People recovering from addiction often meet sponsors and mentors through support groups. But COVID-19 has altered the way people in recovery meet—moving groups from face-to-face meetings to virtual gatherings. While virtual meetings have some advantages, including offering more convenience and anonymity than physical gatherings, they also lack intimacy, making it harder for newcomers to build connections that help them to seek one-on-one support.
But, Greer noted, SMART Recovery and other recovery programs had an online presence before COVID-19.
"There are some people that have recovered entirely by attending online meetings," he said.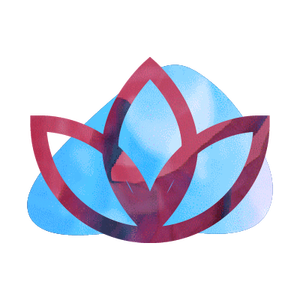 Helpful Attributes in Addiction Recovery Sponsors or Mentors
There are a number of qualities people in recovery should seek in a sponsor—the term used by 12-step programs—or peer mentor. A sponsor or peer mentor should:
Have experience, knowledge of recovery and be personally engaged in a recovery program.
Be trustworthy and keep their sponsee or mentee's struggles confidential.
Be available. Sometimes sponsors and peer mentors take multiple people in recovery under their guidance. They should have enough time to dedicate to being a sponsor, give their full attention and be responsive around the clock.
Set boundaries and expectations for your relationship. A sponsor or peer mentor is not necessarily a friend, and should not be of romantic interest.
Be honest, provide transparent feedback and show integrity in their own recovery journey.
Stay positive, have a helpful attitude and set an example of enjoying life in recovery without relying on substances.
Listen well, actively engage and validate their sponsee or mentee's feelings.
Sources: Alcoholism Treatment Quarterly, American Addiction Centers, The Recovery Village, Valley Recovery
How to Build Peer Support For Addiction Recovery in Quarantine
Asking for sponsorship can be hardest for those newest to addiction recovery, especially when support groups cannot meet in person.
"The ones that are suffering the most are new people; there's no question about it," the Cleveland woman said of the pandemic.
But addiction recovery support groups can help facilitate connections between peers in recovery. These tips may help:
Designate a sponsorship or mentorship chair for virtual meetings, and allow that person to connect potential sponsors with newcomers.
Set aside time at the end of virtual meetings for new people to meet with the sponsorship chair and with potential sponsors.
Ask members of virtual meetings to indicate if they are willing to mentor others.
Cultivate new relationships through distanced get-togethers when safe.
"If you start going to these online meetings with maybe 20 or 15 people on a regular basis, you can start developing better connections between people when you want to get beyond the anonymous phase," Greer said. "That's the kind of support people in recovery really need. There are limitations in how you can do that through a virtual connection, but … you can find a good group of people online locally and communicate with them through meetings."
A Massachusetts member of SMART Recovery, who asked to remain anonymous, said she has been attending in-person and online meetings since 2017. She still visits the organization's chat groups, but more frequently to offer her support to others than to seek support for herself.
"Now I go and when someone else is struggling, I help them," she said. "You take the hand that is extended to you, and you turn around and extend your hand to the next person."
Tips for Finding or Offering Peer Support for Addiction Recovery
Individuals in addiction recovery can seek out sponsors or mentors, or offer their support to others who are struggling with addiction.
"No matter what, the magic of one drunk talking to another has to be maintained," the Cleveland woman said.
These tips can help spark peer mentor relationships.
Finding a sponsor or mentor
Interview potential sponsors or mentors before choosing one.
Seek mentorship or sponsorship from someone you admire.
Do not assume a mentor will become a friend, and do not seek romance from the relationship.
Seek a sponsor or mentor with different perspectives.
Ask local chapters of recovery organizations to connect you to members who have offered to be peer supporters.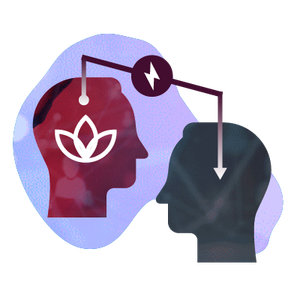 Becoming a sponsor or mentor
Lead by example by living a sober life.
Let others in your group know you are willing to offer one-on-one support.
Talk with your own sponsors or peer supporters for advice.
Ensure you have the time and patience to commit to being a sponsor.
Answer questions from newcomers openly and honestly.
Set boundaries; sponsorship or mentorship does not equate to friendship.
Although one-on-one support is often a vital part of addiction recovery, providing that level of care can be draining for peer mentors and sponsors. Mentors, sponsors and other supporters should engage in self-care to reduce the compassion fatigue that may accompany their supportive role. Some simple self-care practices include:
Getting plenty of rest.
Eating nutritious foods.
Using stress-reduction techniques.
Asking for help when needed.
Accountability Tools and Tips for Staying Sober in Quarantine
In addition to fostering relationships between sponsors or mentors and sponsees or mentees, there are other tools people in recovery can use to stay sober while in quarantine. The strategies and tools below may help.
Virtual Communities
There are a number of organizations that offer virtual meetings, chat rooms and forums for people in addiction recovery. Some of these groups are below:
Free Mobile Apps
Apps that feature sobriety calculators, meeting locators, positive reinforcement, social networking and coping skills can help people maintain sobriety. Free examples include:
Peer Check-Ins
Sponsors or peer mentors should keep in touch, even when in-person meetings for recovery support groups are not possible. Venues for communicating with peer supporters can include:
Phone or video calls.
Group chats or texts.
Message forums for local support groups.
Physically distant in-person meetings when safe and possible.
Personal Accountability Plans
People in recovery can build their own accountability plans and take actions to remain accountable to themselves and others. Steps toward fostering personal accountability may include:
Crafting a personal accountability statement.
Learning personal triggers and developing strategies to avoid or handle them.
Celebrating and sharing small victories and milestones in recovery.
Other Coping Mechanisms
Beyond quarantine, these general strategies may be helpful for those in recovery.
Establishing healthy routines, including frequent exercise and healthful eating.
Engaging in spirituality, meditation or mindfulness practices.
Spending time in nature, particularly when social distancing measures are in place.
Exploring creative outlets, such as painting, journaling or crafting.
Learning new skills through online courses or workshops.
Maintaining connections with family and friends, in addition to peers in recovery.
Attending therapy regularly, including teletherapy sessions.
Enrolling in inpatient or outpatient treatment centers if addiction becomes overwhelming.
Please note that this article is for informational purposes only. Individuals should consult their health care provider before following any of the information provided.
How has the pandemic affected the rate of overdose deaths?
Month
Reported number of
drug overdose deaths
Predicted number of
drug overdose deaths

July 2020

83,544

86,001

June 2020

81,797

83,782

May 2020

79,801

81,596

April 2020

76,519

78,005

March 2020

74,372

75,696

February 2020

73,153

74,427

January 2020

72,036

73,626

December 2019

71,130

72,478

November 2019

70,357

71,672

October 2019

69,371

70,669

September 2019

68,757

70,036

August 2019

68,371

69,640

July 2019

68,023

69,266

June 2019

67,787

69,023

May 2019

67,795

69,021

April 2019

67,736

68,959

March 2019

67,727

68,934

February 2019

67,631

68,827

January 2019

67,697

68,884

December 2018

67,850

69,011

November 2018

68,102

69,282

October 2018

68,404

69,569

September 2018

68,421

69,592

August 2018

68,714

69,890