Nutritionist Degrees in Public Health
A degree in nutrition, sometimes referred to as dietetics, is a health sciences degree that focuses on the role of food and how it affects human biology, well-being and prevention of disease. This branch of health care is essential to areas as broad as population health and specific as direct patient care.
Below are some frequently asked questions regarding nutritionist degrees and nutritionist education and careers.
Sponsored Online MPH Programs
What is Public Health Nutrition?
Public health nutrition combines the core principles of public health and nutrition to promote good health and prevent nutrition-related illnesses across communities and large populations. A professional degree program in public health nutrition thoroughly covers the function of food in human health through the lens of special groups to anticipate problems and prepare for solutions.
While you'll find a nutritionist providing one-on-one consulting to a variety of patients who have individual needs and goals and creating tailored plans for each person, a public health nutritionist analyzes nutrition-related problems and sets goals for patient populations or groups of people with similar circumstances.
A public health nutritionist may work at a long-term care hospital as an expert in the nutritional challenges of their population of stroke patients. Alternatively, they may choose to work with government agencies tackling nutrition in low-income urban "food deserts," or perhaps nutrition for refugees abroad. The work of the public health nutritionist is as varied as the populations of people in need of their services.
Accreditation in Nutrition Degree
Nutrition degrees are available in many colleges and universities across the United States. One key factor to consider when applying to schools is whether or not the school is accredited by the Accreditation Council for Education in Nutrition and Dietetics (ACEND). ACEND-accredited programs have passed rigorous examinations to ensure that the coursework will adequately prepare students to sit for the registered dietitian nutritionist license exam, which is required to become a practicing nutritionist.
Some programs offer internship opportunities which can also be useful to your career in nutrition and dietetics. Applying what you have learned in the classroom is a good way to prepare for your first job as a nutritionist.
It is also worth noting that if you are pursuing a masters in public health with a nutrition concentration, the program is often accredited by the Council on Education for Public Health (CEPH); while if you are interested in MPH/RD programs, then you will be reviewing the ones accredited by ACEND.
Online Nutritionist Degrees
Some schools offer bachelor's degrees in nutrition either partly or completely online. These programs have one advantage, particularly for adult students: flexibility in scheduling. Students enrolled in an online program often find that they are able to balance their coursework and classes with personal and professional commitments. Some online programs require the same coursework and credit hours as the on-campus format, but may use online platforms for asynchronous discussions.
There are also master's degrees in nutrition available. An online master of public health program with a focus in nutrition is a good option for public health or nutrition practitioners looking to grow their careers. MPH in nutrition online programs often focus on nutrition from a population or community perspective and integrate more socio-cultural aspects over basic sciences.
Bachelor's in Nutrition
Once you've found the school and program for you, it's time to complete the application process. This usually includes submitting transcripts, scores from required tests, and an essay.
Once you begin school, expect to lay groundwork with courses in math, biology, anatomy and physiology, and biochemistry. Taking these foundational courses is necessary as they will help you to understand the specifics of nutrition-related courses such as food studies.
An internship at the end of the bachelor's degree is required for many programs. Internships will give you hands-on experience working with patients and mentors in a clinical environment. Additionally, depending on your post-bachelor's goal, there may be opportunities to participate in student nutritionist organizations or conduct research.
Once you earn a bachelor's in nutrition, passing the national licensing exam will make you eligible to apply for your Registered Dietitian Nutritionist(RND) or Registered Dietitian(RD) license. A bachelor's degree in nutrition is the minimum educational requirement needed to take this licensing exam. This requirement is scheduled to change to a master's degree for the year 2024.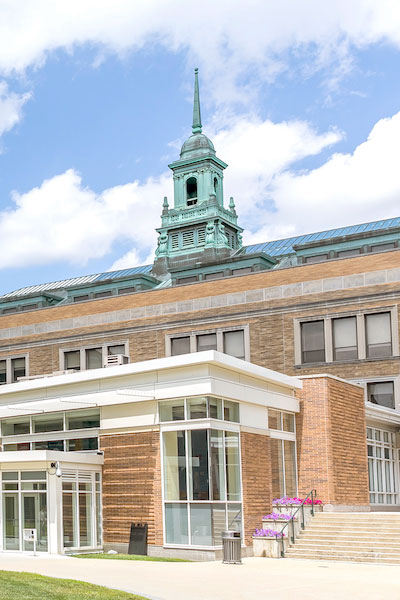 Simmons University
Department of Public Health
Bachelor of Science in Public Health
Women with 17+ prior college credits or an associate degree: Complete your bachelor's degree in a supportive women's online public health BS program.
Up to 96 transfer credits accepted, plus credit for life experience
Degree programs are designed for working professionals and can be completed part time
CEPH-accredited
info SPONSORED
Master's in Nutrition
Moving into a leadership role, providing specialized services, or conducting research are just a few of the opportunities for nutritionists who choose to continue their education and earn a graduate degree. Through a graduate degree, you can nail down your focus and deepen your knowledge in that area. A master's degree may serve your interest in researching food safety and processing or sharpening your clinical skills. For those interested in public health, there are master's in public health in nutrition programs that will focus more on community education, clinical practice and nutrition.
It is important to note there are different master's degrees in nutrition, depending whether you have to receive your RDN/RD license or another professional degree . For example, Master of Public Health degrees in nutrition are different from MPH/RD programs. For students who want to become an RD through an MPH, an MPH/RD is offered with an ACEND-accredited dietetic internship and may qualify you to sit for the CDR exams.
Once you've done the research and found the program that fits your career goals, it's time to apply. This will require transcripts from your undergraduate degree in either nutrition or a related field, work experience, letters of recommendation, and likely an essay and GRE scores.
Coursework for each degree program can be tailored to the concentration you choose, but will include foundational classes in research, public health, advanced nutrition and clinical skills.
To graduate, most programs will require a thesis and/or an apprenticeship.
MPH Nutrition Program List
MPH nutrition degree programs prepare you to help improve the health and wellness of others, but each program takes a slightly different approach. From specialized courses to electives and more, the following programs deliver a comprehensive education. We've compiled a list of online MPH nutrition programs that are accredited by the Council on Education for Public Health.
Program information last update February 2021
Andrews University
School of Population Health, Nutrition, and Wellness
Master of Public Health in Nutrition and Wellness
Berrien Springs, Michigan
Name of Degree: Master of Public Health in Nutrition and Wellness
Enrollment Type: Full-Time and Part-Time
Length of Program: 2+ years
Credits: 42
Concentrations: N/A
Johns Hopkins University
Bloomberg School of Public Health
Master of Public Health in Food, Nutrition and Health
Baltimore , Maryland
Name of Degree: Master of Public Health in Food, Nutrition and Health
Enrollment Type: Full-Time and Part-Time
Length of Program: 1+ years
Credits: 80
Concentrations: N/A
Kansas State University
School of Public Health
Master of Public Health in Public Health Nutrition
Manhattan, Kansas
Name of Degree: Master of Public Health in Public Health Nutrition
Enrollment Type: Full-Time and Part-Time
Length of Program: 2+ years
Credits: 42
Concentrations: N/A
Liberty University
School of Health Sciences
Master of Public Health in Nutrition
Lynchburg, Virginia
Name of Degree: Master of Public Health in Nutrition
Enrollment Type: Full-Time and Part-Time
Length of Program: 2+ years
Credits: 42
Concentrations: N/A
University of Massachusetts Amherst
School of Public Health and Health Sciences
Master of Public Health in Nutrition
Amherst, Massachusetts
Name of Degree: Master of Public Health in Nutrition
Enrollment Type: Full-Time and Part-Time
Length of Program: 2+ years
Credits: 47
Concentrations: N/A
Doctorate in Nutrition
A nutritionist can earn a Doctor of Philosophy (PhD) in Nutritional Sciences or a Doctor of Clinical Nutrition (DCN). Though they see patients, address problems, and create plans of care, no nutritionist prescribes prescription medication. The Doctor of Nutrition is a degree that allows nutritionists to conduct research, teach at universities, and hold high-level leadership roles in their field. For those committed to making an impact on the science of nutrition, the doctorate is a good opportunity.
Coursework for a doctorate in nutrition may require some prerequisite studies to ensure a solid understanding of nutrition. This may include research methods and foundational courses in nutrition. The research conducted will narrow the specialty of the individual and further both their knowledge and the greater body of research. This research may or may not be included in the dissertation requirement that includes a research proposal and oral examination.
What is a Nutritionist?
Nutritionists often work in health care settings evaluating the needs of patients and creating plans of care to reach their patient's specific nutritional goals. In hospital and long-term care environments they are valued members of the health care team, offering insight on how to meet the dietary needs of patients suffering from various pathologies.
Nutritionists may also have independent practices focused on particular nutritional issues such as weight loss. They may oversee feeding programs for institutions such as retirement homes and schools. Their knowledge is key in developing programs for vulnerable populations like the hungry, the homeless, and refugees.
No matter the setting, a nutritionist determines specific nutritional needs of their, takes into account impediments to those needs, and develops strategies to keep their patient or population healthy.
Who Can Call Themselves a Nutritionist?
Individuals with any degree in nutrition can only refer to themselves as "nutritionists". They are able to become a Registered Dietitian(RD) only after completing a clinical internship year, passing a national exam and meeting other requirements. In short, all dietitians are nutritionists, but not all nutritionists are RDs.
Are Nutritionists Medical Doctors?
A nutritionist is not a medical doctor and cannot prescribe medication. The terminal degree for a nutritionist is a doctorate in either clinical nutrition or philosophy (PhD) and is ideal for those who desire to work in academia or in a high level research position. If nutritionists want to diagnose and treat illnesses, they must be a certified, clinical RD first. In the clinical setting, a physician holds a Doctor of Medicine (MD) and a license to practice. The Doctor of Medicine (MD), can regularly benefit from consulting the knowledge and advice of a nutritionist, since most MDs do not receive in-depth training in nutrition.
What Can You Do With a Nutrition Degree?
A degree in nutrition provides a foundation for a number of different career options. Options before receiving a Registered Dietitian Nutritionist (RDN) or Registered Dietitian (RD) license include careers in:
Health care
Education and advocacy
Public relations or communications
Community health organizations
Research
With an RDN or RD and a degree in nutrition, you may be able to work as a clinical dietitian for hospitals, military bases, large organizations and rehabilitation facilities. You may also work in public health, pharmaceutical companies, food industry, academia, and in government.
Is a Nutrition Degree Worth It?
As an investment, a degree in nutrition can be a good one. Apart from the impact you can make within your community and many others, consider the aspects of pay and fast job growth. Nutritionists and dietitians make a median annual salary of $60,370, according to 2018 data from the Bureau of Labor Statistics. The highest 10% of these health care professionals make more than $84,610.
Projected growth for nutritionists and dietitians between 2018 and 2028 is 11%, according to the Bureau of Labor Statistics. That's faster than the average pace for all occupations (5%).
A degree in nutrition allows you to use both scientific knowledge and compassion for your fellow humans in a variety of settings. Earning your degree and putting your knowledge into practice requires attention to detail, critical thinking, and the ability to understand complex concepts and data. It is crucial to cooperate and work with others in this profession. Integrity, dependability and concern for your patients is central to many careers in nutrition.
Sponsored Online MPH Programs