Maternal and Child Health Degrees in Public Health
Professionals who work in public health are instrumental in helping people live healthier lives. Public health professionals with degrees specializing in maternal and child health focus on public health initiatives for important and often-underprivileged populations consisting of women, infants and children.
According to the World Health Organization, in many societies, women are disadvantaged by discrimination rooted in sociocultural factors. This can make them more vulnerable to health issues and emotional, sexual and physical violence.
Students who pursue maternal and child public health degrees learn how to drive positive change for female populations around the globe, as well as for the health of their children.
Sponsored Online MPH Programs
What is Maternal and Child Health?
Maternal and child health focuses on prevention, health care and health education for women, infants and children. This health care focus aims to provide these populations with access to quality health care and education and basic necessities that promote healthy lifestyles, like proper nutrition, adequate sanitation and clean water.
What is maternal and child health in public health?
In public health, a focus on maternal and child health is on how a government and its communities can improve health resources for women, including pregnancy and reproduction resources and resources for infant and child well-being. While maternal and child health specialists may work in health care settings in roles like nurses and doctors, those who work in public health may be more focused on creating policy change or providing community public health education.
Students in these programs learn about women and children's developmental, mental, social and behavioral health and how to improve it. By examining socioeconomic, demographic, environmental and educational effects on women, infants and children, students learn how to improve physical and mental health for these populations.
Why is maternal and child health important?
Maternal and child health is important because it affects the livelihoods of the next generation, which affects communities, families and the health care system. Maternal and child health initiatives help prevent health problems and mortality in these populations by identifying health risks, including depression, intimate partner violence, drug and alcohol abuse, and inadequate nutrition.
Women, children and infants face unique challenges, especially those living in impoverished areas. According to the Reducing Maternal Mortality as a Human Right report (PDF, 67 KB) submitted by the World Federation of Public Health Association's Work Group on Women, Children and Adolescents, approximately 830 women die every day from pregnancy and childbirth complications. Almost all deaths occur in low-resource environments. Most are preventable.
Additionally, according to the report from WFPHA Work Group on Women, Children and Adolescents, 35% of women around the globe have experienced physical/sexual violence (PDF, 465 KB) by a partner and/or sexual violence by a non-partner in their lifetime. Those who specialize in maternal and child public health also work to help these at-risk populations.
Bachelor's in Maternal and Child Public Health Programs
Most bachelor's programs in public health include a two-year general education portion and two years of public health-specific courses. These programs are available at many colleges throughout the country. During the bachelor's program, students may have the option to pursue a generalized path in public health or choose a specialty.
While specialties are not required for bachelor's programs, some students may find it necessary to get as much specialized information as possible before working in the field or pursuing higher education. Specializations for this degree program may focus on maternal and child health or may have a more inclusive focus such as family health or health planning.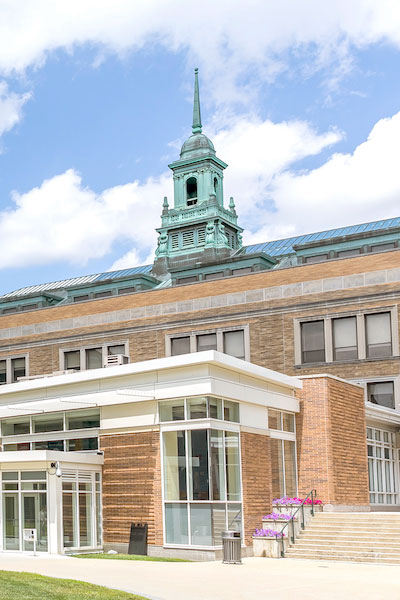 Simmons University
Department of Public Health
Bachelor of Science in Public Health
Women with 17+ prior college credits or an associate degree: Complete your bachelor's degree in a supportive women's online public health BS program.
Up to 96 transfer credits accepted, plus credit for life experience
Degree programs are designed for working professionals and can be completed part time
CEPH-accredited
info SPONSORED
Bachelor's Degree Curriculum
During a standard bachelor's program, students may be expected to take general education courses that tackle the basics of public health as well as specially chosen elective courses on topics of interest. Some of the courses for this degree program are listed below.
Planning for Health Promotion and Disease Prevention
During this course, students may plan and implement health promotion programs that focus on specific sectors of society.
Maternal and Child Health
Students taking this course will examine the health concerns that affect women and children. In maternal and child health, it is important that students not only consider the effects of parenting and health-consciousness, but also the effects of genetics and culture.
History of Public Health
This course explores the development of public health as a discipline throughout history. Students may learn how the evolution of public health has increased public knowledge of disease and hygiene. These topics can help students understand why constant innovation and policy development is a necessity in public health.
Master's in Maternal and Child Public Health Programs
The master's degree in public health maternal and child health was implemented to provide advanced studies of the care of mothers and their children. Students may examine the biological constituents of individual and family health, the geographical and societal influences that play a role in maternal and child health, and epidemiological concerns of vulnerable populations. Through investigation of these different components, students can gain a better understanding of the specific areas that need attention when addressing the health concerns of the people within this group.
Master's Degrees Curriculum
During master's-level education, students get a more concentrated look into the field they choose. The maternal and child health specialty of this degree program allows learners to focus more on the health needs of individuals within this group, which can provide a solid foundation for careers that center around the health of families across the country. There are multiple online programs in child and maternal health in the U.S., with some claiming their programs can be completed in as few as two years with full-time enrollment.
Some of the common core courses for an MPH degree program that emphasizes maternal and child health are listed below.
Women's Health
Starting at the beginning of a woman's life cycle, a course like this outlines the overall development of women, the health concerns most frequently encountered with women and health before, during and after reproductive age.
Infant and Child Health
A course like this examines health concerns for infants and children. Students learn the biological contributions, prevention and treatment of these concerns, which include mental health issues and physical ailments.
Intimate Partner Violence
Students learn about intimate partner violence, also called intrafamily violence, and how it has evolved in historical, sociopolitical and anthropological contexts. Students learn how communities and governments can protect women and children from this public health threat.
Maternal and Child Health around the Globe
A course like this will examine women, infant and child health in developing and underdeveloped countries. Students learn how to meet global health needs of women and children through community-based needs assessments.
Is an MPH in maternal and child health worth it?
An MPH in maternal and child health may lead to a fulfilling career working for women, infants and children in public health. Maternal and child health professionals can create positive change for individuals, families and communities. These workers can help shape governmental policy that affects these populations around the world.

A master's degree can also lead to career advancement. A 2019 report by the Bureau of Labor Statistics (BLS) found the median weekly earnings for those with a master's degree were $249 more than for those with a bachelor's degree, a difference of $12,948 per year.
Doctorate in Maternal and Child Public Health
Doctor of public health programs that focus on maternal and child health help students prepare for roles that have a high expectation of leadership and program development. This program enables learners to increase problem-solving abilities, provide educated insight into the creation or improvement of public health agendas, and practice their knowledge in public health settings. This program also utilizes independent learning experiences that can transition into expertise while working in the field.
Doctorate Degrees Curriculum
Students that have already gained master's-level education in public health can potentially complete the doctoral program in an accelerated course of study. The amount of credit hours may vary based on previous courses taken and the specialty involved. For the maternal and child health specialty, students may be expected to show they completed certain prerequisite courses. Doctoral programs are available in both in-person and online formats. Some common courses for this degree program can be found below:
Family Planning
This course outlines key aspects of effective family planning. Social, biological and mental aspects of programs may be discussed, as well as potential barriers.
Needs Assessment
Students taking this course can learn the skills to identify and address particular needs for mothers and their children. Various techniques are discussed, as well as methods for proper data collection.
Statistical Analysis
Students in this course learn how to analyze descriptive and inferential statistics. A focus on social statistics is prevalent, as well as the meaning and interpretation of various statistical measurements.
Careers in Maternal and Child Health
Those with master's in public health degrees can go on to pursue a variety of careers, including as:
Social and community service managers
Health educator
Community health worker
Nutritionists
Dieticians
Substance abuse, mental health and behavioral disorder counselors
Another maternal and child degree-focused role may be a medical and health services manager, which the BLS reported had a 2019 median salary of $100,980 per year. Maternal and child public health specialists may also become epidemiologists, who study disease patterns and work to establish community education programs that benefit women and children. The BLS reports the 2019 median salary of epidemiologists was $70,990 per year.
Overall, health care occupations are expected to increase in demand over the next decade. The BLS reports health care employment is projected to grow 14% from 2018 to 2028, which is much faster than average for all occupations. About 1.9 million new jobs in health care are expected to be added during that time.
What can you do with a maternal and child health degree?
Those with a maternal and child health degree may find work in a variety of settings, including hospitals and health care centers, local health departments and social service agencies. Maternal and child health degree holders may also work in research centers focused on family health.
Maternal and child public health specialists can pursue careers around the globe, as well, working with disadvantaged communities and developing nations. Wherever there is work to be done for pregnant women, mothers, infants and children, a maternal and child degree holder may be able to contribute in a unique role. Read more in our article "What Can You Do with a Public Health Degree?"
Information last updated in June 2020
Sponsored Online MPH Programs