100% Online Doctor of Public Health (DrPH) Programs
When you're a lifelong learner, there's no end to your thirst for knowledge. Achieving the highest-possible degree within the public health sector can provide an unmatched sense of satisfaction—beyond what can be gained through undergraduate and master's programs. In the public health field, Doctor of Public Health (DrPH) programs prepare individuals to advance their knowledge and earn a DrPH.
If you're considering a DrPH degree program and require a flexible schedule, you'll be pleased to know there are many reputable Doctor of Public Health online programs available. With the managerial and leadership skill sets earned through an online DrPH degree program, you can help public health agencies across the country improve the health and wellness of individuals, families and communities.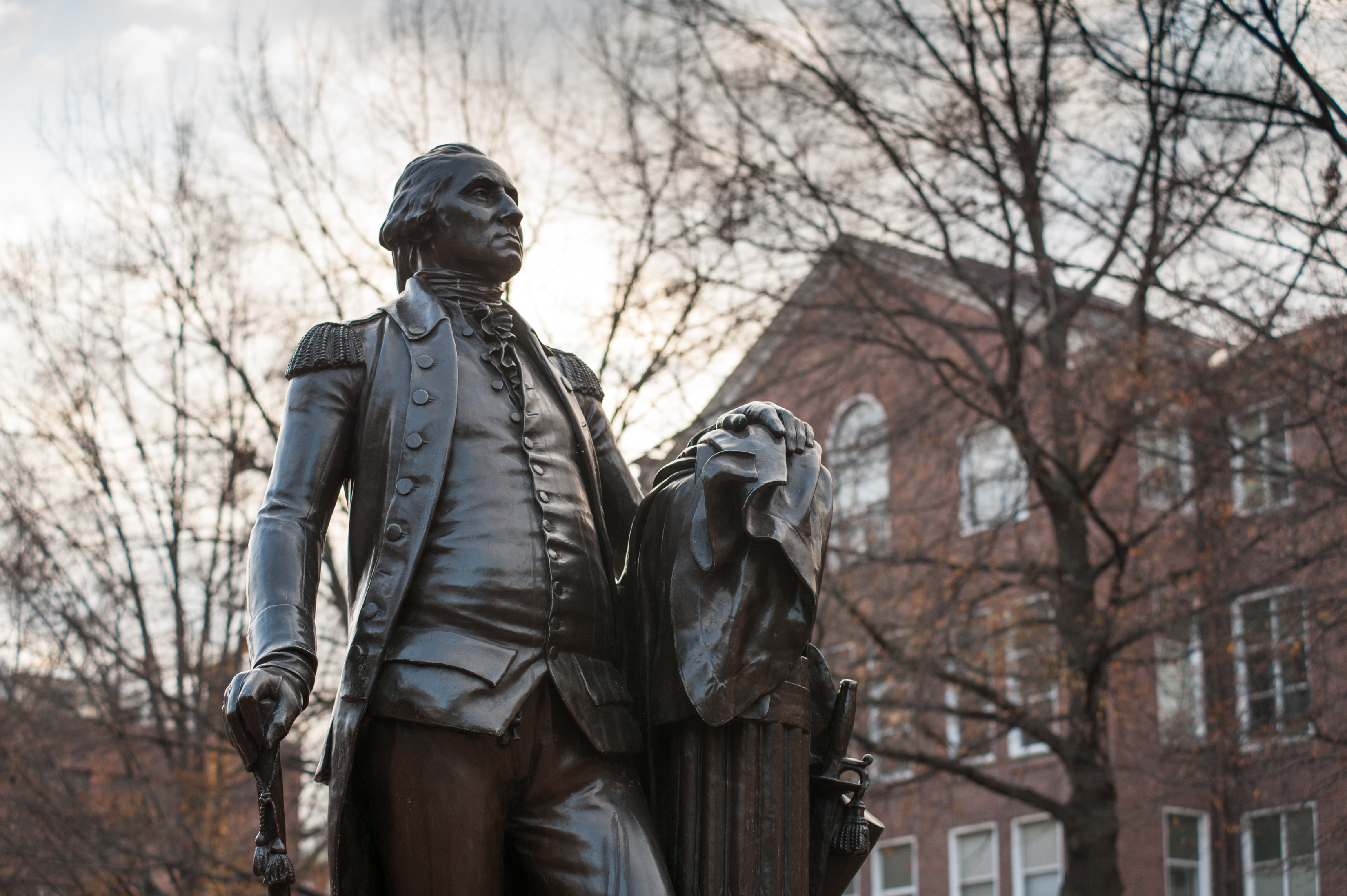 George Washington University
School of Public Health
Doctor of Public Health
Earn your DrPH online from the George Washington University. Our CEPH-accredited program combines interactive, online classes and an on-campus immersion to prepare you to become a thought leader. You will graduate poised to shape public health policy, programs, and initiatives in the U.S. and worldwide. No GRE required.
Complete the online DrPH program in as few as 36 months.
The online DrPH program is CEPH accredited.
No GRE required.
info SPONSORED
What Is an Online Doctor of Public Health (DrPH) Degree?
An online DrPH degree offers the flexibility many students need to continue working or attending to family obligations while earning credits. Although classes are delivered online, the admissions and curriculum are similar to in-person programs, and many carry accreditation by the Council on Education for Public Health (CEPH).
Without CEPH accreditation, a degree program may not meet certain standards of excellence. This page provides a list of accredited online DrPH programs to help you pursue your Doctor of Public Health online with confidence—and gain the education necessary to be an effective leader within the field.
Reasons to Consider an Online Doctor of Public Health (DrPH) Degree
Doctor of Public Health online degree programs offer a virtual alternative to learning in-depth information about the application of public health policy and management in the field. With more format options and no required in-person meetings, an online DrPH program offers significant freedom and flexibility, which are essential to students juggling family obligations or full-time jobs alongside their education.
In undergraduate and online masters in public health, courses help broaden students' understanding of the field from a professional point of view. Depending on whether you choose a specialty, you may gain a more focused perspective on a certain concentration. At the DrPH level, your impact stretches even further. Students are given the opportunity to learn more about how to lead teams of public health professionals in a way that promotes validity and positive change for society's overall health. Online DrPH students are called upon to dedicate their time and energy to investigating—and improving—the principles and policies of public health agencies.
Demonstrating that you have the dedication and knowledge of a doctoral-level learner can be more fulfilling than you've ever imagined. Your decision to advance to an online DrPH program opens doors to higher-tier positions within government agencies and local government, as well as the health care and business realms. If you have the desire to pursue a Doctor of Public Health online, you may consider enrolling in a CEPH-accredited, 100 percent online DrPH program today.
Concentrations Available for Online DrPH Programs
When pursuing a Doctor of Public Health online, you may come across concentration options. A concentration offers the opportunity to gain more specialized focus in the field—complementing the core curriculum and empowering you to delve deeper into the public health topics that interest you most. Below are a handful of the most common online DrPH concentrations.
Public Health Practice: Public Health Practice fosters advanced expertise and leadership with community health assessments, improvements and planning, and evaluations. Designed for individuals striving to become leaders and innovators, this concentration prepares you with the skills you need to protect and promote the overall health of various populations.
Health Leadership: The Health Leadership specialization prepares advanced practice professionals for leadership roles within the health care field. Curriculum concepts may include health informatics and health policy, which are both relevant to hospitals and health care centers that provide patient care on a regular basis. Through this concentration, you learn to organize and manage large groups of employees to maximize effectiveness in the health care field.
Health Education: Educating the public is a huge component of what public health seeks to achieve, making Health Education a popular concentration for DrPH students. Many graduates who pursue this specialization use their expertise to teach other aspiring health professionals. This type of degree program is an excellent choice for professionals who want to work for colleges or universities that offer public health education.
Health Equity and Social Justice: Disadvantaged and marginalized populations across income levels are the focus of a DrPH concentration in Health Equity and Social Justice. As an advocate for the most vulnerable individuals and communities, you'll leave this program with the epidemiological, social and behavioral tools needed to evaluate and improve programs and outcomes in underserved communities.
Environmental Health: The Environmental Health concentration provides the leadership and management skills needed to develop policy and regulatory frameworks around multidisciplinary environmental issues. Graduates with this specialization are able to analyze, assess and resolve complex environmental risks and problems at the regional, national and international levels.
Implementation Science: Implementation Science takes a deep dive into the formulation, execution and scaling of new health policies and programs. If you're seeking a career as a physician manager, health program manager or policy advisor, this concentration will help you learn how to integrate diverse perspectives into sound intervention designs and implementation strategies.
Frequently Asked Questions on Doctor of Public Health (DrPH) Online Programs
Here are answers to some of the most frequently asked questions about online DrPH programs, including what sets them apart and what you can do with your degree.
DrPH vs. PhD in Public Health: What are the differences?
The DrPH degree is focused on the professional and practical elements of the field, while the PhD is heavily steeped in academia. If you're eager to enact policies and programs, DrPH programs give you the leadership skills to do so. On the other hand, a PhD degree prepares you to make important contributions to research and our understanding of issues affecting public health. While you can pursue a DrPH online, there are no CEPH-accredited online programs for a PhD in public health currently available.
How are online DrPH programs different from on-campus ones?
Pursuing a Doctor of Public Health online provides more flexibility and freedom than an on-campus program. Although the course material is delivered online in online DrPH programs, the admissions and curricula are very similar to in-person classes—and both offer options accredited by CEPH. Many online DrPH programs offer part-time and full-time opportunities.
How long does it take to complete an online DrPH degree?
The lengths of online DrPH programs vary depending on whether you choose to attend part time or full time. Many schools offer part-time Doctor of Public Health online programs that can be completed in four years but may take six years depending on the student's dissertation and defense. Those who choose the full-time route can typically complete their program in two to four years, depending on the time it takes them to complete their dissertations.
Who should consider an online DrPH degree?
Those who are looking for greater flexibility with work and family life—but also require self-discipline and accountability—should consider pursuing online DrPH programs. Because online classes are taught through live streams or recorded videos, it's best to have technological skills before applying to a Doctor of Public Health online program.
What can you do with a doctorate in public health?
Online DrPH programs offer graduates the opportunity to seek out positions in government agencies, health care facilities or even community organizations. Professionals at the doctoral level have the potential to become instructors of public health at universities, policy advisors for global health initiatives and directors of nonprofit agencies. We've compiled a list of jobs you can pursue with a doctorate in public health.
CEPH-Accredited Doctor of Public Health (DrPH) Online Programs
To increase your chances of finding a job after graduation, it's important to receive your online degree from a CEPH-accredited program. There are several online DrPH programs that hold this important accreditation.
Johns Hopkins University
School of Public Health
Doctor of Public Health
Baltimore, Maryland
Name of Degree: Doctor of Public Health
Enrollment Type: Part-Time
Length of Program: 4+ years
Credits: 64
Concentrations:
Environmental Health, Global Health, Health Equity and Social Justice, Health Policy and Management, Implementation Science
Medical College of Wisconsin
Doctor of Public Health
Milwaukee, Wisconsin
Name of Degree: Doctor of Public Health
Enrollment Type: Part-Time
Length of Program: 3 years
Credits: 46
Concentrations:
Public Health Practice
Admission Requirements:
Master's degree from an accredited school or program in public health, a master's degree in a related field, a doctoral degree, or a professional degree
Minimum GPA of at least 3.0 in prior graduate study
Resume or CV
Three letters of recommendation
Official transcripts
Personal statement
At least three years of post-graduate experience in public health, healthcare, or a related field with management or leadership responsibilities
Completion of masters-level core coursework in public health
Learn more about the Doctor of Public Health from Medical College of Wisconsin
University of Illinois at Chicago
School of Public Health
Doctor of Public Health
Chicago, Illinois
Name of Degree: Doctor of Public Health
Enrollment Type: Part-Time
Length of Program: 4+ years
Credits: 96
Concentrations: N/A
University of South Florida
College of Public Health
Doctor of Public Health
Tampa, Florida
Name of Degree: Doctor of Public Health
Enrollment Type: Full-Time and Part-Time
Length of Program: 3+ years
Credits: 43
Concentrations:
Advanced Practice Leadership in Public Health, Public Health and Clinical Laboratory Science and Practice
The University of North Carolina at Chapel Hill
Gillings School of Global Public Health
Executive Doctoral Program in Health Leadership
Chapel Hill, North Carolina
Name of Degree: Executive Doctoral Program in Health Leadership
Enrollment Type: Full-Time
Length of Program: 3 years
Credits: 45+
Concentrations: N/A
University of South Florida
College of Public Health
Doctor of Public Health
Tampa, Florida
Name of Degree: Doctor of Public Health
Enrollment Type: Full-Time and Part-Time
Length of Program: 3+ years
Credits: 43
Concentrations:
Advanced Practice Leadership in Public Health, Public Health and Clinical Laboratory Science and Practice
Information last updated July 2020