Bachelor's in Social Work (BSW) Programs | Guide and List
Social workers help individuals of all ages and backgrounds improve their lives. If you're considering a career in social work, a Bachelor of Social Work (BSW) degree can help you get there.
A bachelor's in social work may provide you with a stable foundation for pursuing graduate-level education in the future or can even provide access to many entry-level positions related to social work. This guide discusses what a BSW degree is along with learning outcomes and possible next steps for graduates who have completed a bachelor's in social work.
What Is Social Work?
Before you decide to pursue a degree in social work, you may be wondering what social work is. The International Federation of Social Workers provides a social work definition on its website: "Social work is a practice-based profession and an academic discipline that promotes social change and development, social cohesion, and the empowerment and liberation of people."
Social workers are responsible for helping individuals cope with a variety of mental, behavioral and emotional issues. They also help people find solutions for external factors that may be affecting their outlook. Some social workers may specialize in helping people deal with specific situations such as living with an illness, overcoming addiction or adopting a child.
What Is a Bachelor's in Social Work (BSW) Degree?
A bachelor's in social work is the undergraduate degree for the social work field. Depending on the school you attend, the degree may be referred to as a Bachelor of Science in Social Work, a Bachelor of Arts in Social Work or simply a Bachelor of Social Work. These degrees are similar, but may have slightly different focuses.
Bachelor of Arts programs tend to have more of a focus on the humanities, whereas Bachelor of Science programs may focus more on math and science. No matter what type of BSW degree you earn, the primary goal of these programs is to teach the fundamentals of social policies and human behavior and to prepare students for entry-level generalist practice positions.
Some bachelor's in social work degrees are offered entirely online. These online programs often have the same curriculum as on-campus programs but are delivered in a different format.
Admissions Requirements
In most cases, the first step to enrolling in a bachelor's of social work program is applying for general admission to the college or university you are interested in. Since different schools have different prerequisites for admission to their BSW program, be sure to check with your school's admissions office before applying.
Below are some typical requirements for BSW programs:
Application form: Most BSW programs require you to fill out a general application for the university. These requirements may vary depending on whether you are a freshman or a transfer student.
GPA: Some schools may require a specific GPA for admission. Often, a minimum GPA such as 2.5 or 3.0 is required.
Transcripts: High school transcripts are typically required for students applying for admission to an undergraduate program. If you've already completed some college coursework, be prepared to send transcripts for those as well.
SAT and ACT test scores: Some schools may require certain ACT or SAT test scores. However, this is often optional.
Letters of recommendation: Letters of recommendation may be a requirement for certain programs. These letters may come from a teacher, counselor or other academic contact.
Personal statement: Personal statements or essays are required for certain schools. Essay questions may ask you to describe your personal values and explain why you are interested in the program.
Prerequisite courses: Some schools may require certain college coursework before being admitted to the BSW program. This may include introductory social work classes.
BSW Curriculum and Learning Outcomes
The curriculum for a BSW degree may vary, but most programs focus on providing you the knowledge and skills needed to provide assistance to individuals, organizations and communities as an entry-level social worker.
Some courses you may take as a bachelor's in social work student include:
Introduction to Social Work: An introductory look at the history of the social work profession and contemporary social work principles. This course may also cover current social justice issues and how social workers can respond to them.
Social Welfare Policy: In this course, you may learn about the history of social welfare policies and how they have evolved over time as well as problems frequently confronted by social workers today. The goal of this course is to provide students with the knowledge needed to engage in policy practice.
Research Methods: In this course, students study research methods for social work concepts. This may include performing critical analyses of research studies. This course is intended to help students develop skills associated with problem formulation, intervention and assessment.
Social Work Practice: This course is designed to provide students with the framework needed for entry-level generalist social work. Students examine the way in which research, social policy, economic forces and more work together to inform social work. Some BSW programs may require multiple courses in social work practice.
In addition to traditional coursework, many BSW programs require field education. During the field education component of your degree program, you'll have the opportunity to intern at a service agency and gain practical real-world experience.
Next Steps for BSW Graduates
With a BSW degree, professionals may be qualified for many entry-level positions in fields such as mental health, residential treatment or aging services. According to the Bureau of Labor Statistics, a bachelor's in social work is a requirement for most administrative social work positions.
After completing a BSW degree, you have the option of taking a social work licensing exam administered by the Association of Social Work Boards (ASWB). Licensure is often required for certain nonclinical social work positions, but requirements vary depending on where you live.
Another option is to continue your education by pursuing a master's in social work (MSW) degree, which may allow you to pursue additional career opportunities. If you're interested in becoming a clinical social worker, an MSW degree is a requirement.
FAQs on Bachelor's in Social Work
Before you enroll in a bachelor's in social work program, it's important to know what to expect. Below, we answer some commonly asked questions regarding BSW degrees.
What is a social worker?
The roles and responsibilities of a social worker include helping individuals cope with challenges in their lives. These may include mental, behavioral and emotional challenges as well as external factors that may be affecting a person's living situation. Social workers assist individuals of all ages and backgrounds, though some may choose to specialize in a certain field, such as healthcare, substance abuse or childcare. 
What can I do with a bachelor's in social work? 
A BSW is generally the minimum requirement for social work positions. After obtaining a BSW degree, you may be qualified for a variety of entry-level generalist practice social work jobs. Many students choose to continue their education with a master's in social work, which may open up additional career options, including the option to become a clinical social worker.  
Is a bachelor's in social work worth it? 
Whether or not a bachelor's in social work is right for you depends on your personal interests and career goals. If you're interested in a career where you can make a difference and help individuals improve their lives, social work may be a great fit. A BSW provides the foundational knowledge necessary for social work, preparing you for entry-level social work positions as well as continuing education opportunities.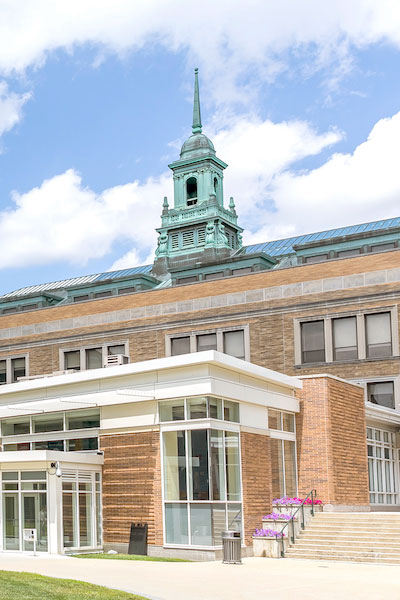 Simmons University
School of Social Work
Bachelor of Social Work
Women with 17+ prior college credits or an associate degree: Complete your Bachelor of Social Work in a supportive women's online BSW program.
Empowering women to become leaders for 100+ years
Up to 96 transfer credits accepted, plus credit for life experience
Degree programs are designed for working professionals and can be completed part time
info SPONSORED
Information updated as of April 2020