Health and Human Services Degrees in Public Health
Do you have the desire to help others? Do you want a career that is both challenging and rewarding? Work in health and human services (HHS) may be an ideal path for you. The need for personnel in human services is on a steady incline as the U.S. population ages. A degree in human services prepares you to help others through prevention and remediation to improve quality of life.
Here's an overview of health and human services degrees and sample curriculum, potential career choices, job outlooks and online resources for further information on this demanding and satisfying field.
What is Health and Human Services?
Health and human services are support programs for the health and basic needs of people and communities. Within the numerous HHS programs, service professionals work to create partnerships with community and business leaders to ensure critical services are available and provided to people in need.
Services offered include nutrition services, adoption, foster care, mental health services and early childhood education. HHS professionals in public health oversee government programs like Medicare, Medicaid, food-safety initiatives and low-income financial assistance programs.
Why is Health and Human Services Important?
Because health and well-being are central to human happiness, economic progress and longer, more productive lives, health and human services are essential to humanity and its survival.
Associate Degrees in Health and Human Services
If you want to start a career in health and human services but would like some work experience first, you can enter the HHS workforce after high school graduation. An associate degree or higher may present more opportunities for personal growth and career.
Associate of Applied Science (AAS)
Curriculum for Associate Degrees in HHS
Coursework will include a combination of general education and human and health services-related classes. Examples of courses include:
Sociology
The coursework is diverse and may cover family conflict, racial and gender identity, poverty, wealth, urban communities, deviant behavior, aging and social movements. These varied subjects can help you understand how one's social and cultural structures shape human action.
Urban Studies
Classwork allows students to explore and appreciate the urban experience. Topics focus on the social, economic and environmental influences on American cities.
Psychology
This course concentrates on the mind, its processes, brain function and behavior and covers human thought, development, motivation and emotion to help you learn how to evaluate and develop treatment plans for those dealing with issues such as family problems, substance abuse, stress and depression.
Bachelor's Degrees in Health and Human Services
A bachelor's degree in health and human services or a similar degree can provide you skills in advocacy, community collaboration, case management, conflict resolution and crisis, and trauma response. Most universities require a certain number of credits before you can declare a major. However, students may be permitted to take classes before declaring an HHS major to get a feel for the degree.
You can earn a bachelor's in health and human services as a science or arts degree:
Bachelor of Arts (B.A.) in Public Health
Bachelor of Science (B.S.) in Public Health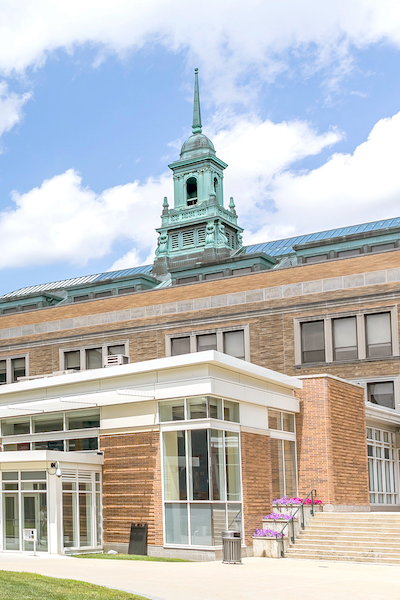 Simmons University
Bachelor of Science in Human Services
CompleteDegree@Simmons offers driven women an opportunity to earn their Bachelor of Science in Human Services online and become human services professionals. The interdisciplinary program prepares students to holistically assess individual needs, identify community resources, and act as advocates for clients in their community.
Complete the program in as few as 15 months.
17 college credits required to apply.
info SPONSORED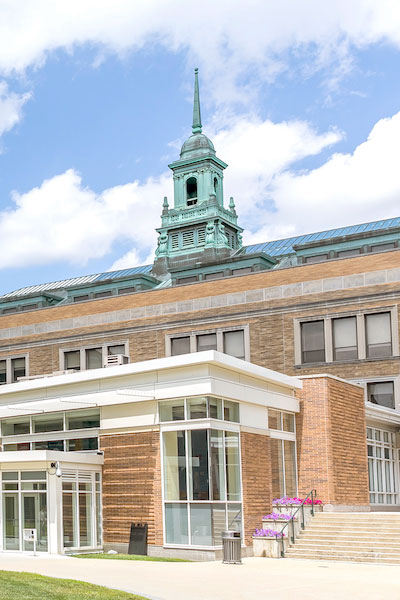 Simmons University
School of Social Work
Bachelor of Social Work
Women with 17+ prior college credits or an associate degree: Complete your Bachelor of Social Work in a supportive women's online BSW program.
Empowering women to become leaders for 100+ years
Up to 96 transfer credits accepted, plus credit for life experience
Degree programs are designed for working professionals and can be completed part time
info SPONSORED
Curriculum for Bachelor's Degrees in HHS
Coursework can consist of classes in communication, health and health care, communities and populations, and technologies and computer science. Some programs allow for further specialization such as health care Informatics. A final capstone class is often a part of the curriculum and requires students to synthesize their experiences and knowledge. Courses could include:
Introduction to Human Services
This course serves as an overview into what human services are all about, examining the theoretical orientation of human services and the purpose and preparation needed by those in the field. Other topics covered may be ethics and skills related to practicing in health and human services.
Communication Skills for Health and Human Service Personnel
A course like this would look at personal and group communication and how it can be applied in health and human services. It may also explore the impact of family, culture and gender on communication.
Master's Degrees in Health and Human Services
A master's degree in health and human services is ideal for those who have work experience and are looking to further their career, often with the support or encouragement of their employer. Skills in management, grant writing and finances are the foundation of a master's degree in human services. Coursework can also cover project and service management, ethics, systems management, theory and research methodology.
There are multiple degree options for students interested in earning a master's in health and human services in public health:
Master's in Health Administration (MHA)
Master of Science (MS)
Master of Science in Public Health (MSPH)
Master of Social Work (MSW)
Specialization is often available or required in a master's program. Examples are:
Mental Health Administration
Not-For-Profit Management
Gerontology
Social and Community Services
Curriculum for Master's Degrees in HHS
Some of the many areas of coursework that are typical to a master's degree in health and human services program include:
Grant Writing
A course in grant writing explains how to write to federal, state and nonprofit organizations to obtain funding for your projects. This course would also cover the grant writing review process.
Human Services Delivery Skills and Processes
This course would cover the delivery methods of different human services, particularly the laws and regulations that govern them.
Psychological and Social Issues in Public Health
Topics such as employee relations and leadership are often included in the classwork to help prepare students for the more socially dynamic aspects of their jobs in public health. Because psychology plays a role in public health, students study how psychological trends impact health overall.
Doctoral Degrees in Health and Human Services
A doctoral degree in health and human services is for those interested in research, academia or continuing their careers. Coursework is chosen by the student to further their career interests, and can include research methods, ethics, principles and theories of social work, communication and counseling. In addition to coursework, in-residence workshops and a dissertation may be required. The workshops provide hands-on learning experiences that further an individual's thesis.
There are a number of degrees available for those interested in a doctorate in health and human services.
Doctor of Philosophy in Public Health (Ph.D.)
Doctor of Public Health (DrPH)
Doctor of Science (ScD)
Curriculum for Doctoral Degrees in HHS
Courses you may take while pursuing a doctoral degree in health and human services could include:
History and Systems of Human Services
This is an overview of the long history of human services and how their systems came into being. Students will analyze the ways service delivery and social policy have changed in response to political influence and societal needs.
Evidence-Based Practices in Human Services
This course examines how evidence-based practices are an important part of formulating human services research and policy and may include evidence-based literature such as case studies.
Online Human Services Degrees
Online programs for health and human services degrees are one option for students. Bachelor's degrees similar to human services often are offered in traditional settings (i.e., child development, psychology, public administration). Still, several schools offer master's degrees and doctoral programs accredited by the Higher Learning Commission. All these degrees in health and human services can be found both online and on campus.
Associate of Applied Science (AAS)
Bachelor's in Public Health (BPH)
Doctorate of Public Health (DrPH)
Doctor of Philosophy in Public Health
Master's in Social Work
Doctorate in Social Work
What Can You Do With a Health and Human Services Degree?
A degree in human services can be quite broad, but by narrowing it with specializations and course work, a career path can be easy to find. Here are some jobs you may be qualified for with different degrees:
Bachelor's degrees in human services
Health Educator
Community Health Worker
Probation Officer
Community Service Manager
Substance Abuse and Behavioral Disorder Counselor
Mental Health Aide
Child Advocate
Master's degrees in human services
Group Home Administrator
Rehabilitation Administrator
Community Programs Director
Mental Health Counselor
Program Coordinator or Manager
Case Manager
Social Worker
Doctoral degrees in human services
Advocate
Behavioral Specialist/ Consultant
Director of Community Service
Lobbyist
Grant Writer
Full-Time Faculty
Executive Director
Career options and industries outlook
While the career options under health and human services are vast, they all focus on helping those in need. Careers range from a social worker who advocates for public resources for a family struggling to make ends meet to a health educator who teaches communities about the value of fitness and nutrition; from the group home administrator that provides a safe and therapeutic environment for residents to the public health attorney who works with local, state and national government officials to pass legislation concerning public health standards.
Often the people served by health and human services professionals are in need, which can make for a stressful career path. However, if you are concerned about others, have integrity and thrive in high-pressure situations, you may find HHS a satisfying career.
Salaries vary based on many factors, including education, job title, experience and location.Following is the average pay in 2019 and projected job growth from 2018-2028 for certain HHS professions, according to the Bureau of Labor Statistics:
Health and Human Services Organizations to Know
The following organizations and online resources may prove helpful throughout your health and human services education and career.
American Public Health Association (APHA): This national organization works to improve the health of all people and all communities. It focuses efforts to advance prevention, reduce health disparities and promote wellness.
Health Resources & Services Administration (HRSA): This is an agency of the Department of Health and Human Services. As a central federal agency, its function is to improve the health care of individuals or communities that are geographically isolated, or economically or medically vulnerable.
National Organization for Human Services (NOHS): This professional organization is open to professionals, educators and students interested in issues in health and human services.
American Public Human Services Association (APHSA): This nonprofit focuses on quality in the human and health services field. Its members, both individual and student, seek to work with different partners, including policymakers and supporting state and local agencies, to promote groundbreaking solutions that are integrative and effective in health and human services policy and practice.
Information last updated in July 2020