Infectious Disease Epidemiology Degrees in Public Health
Infectious Disease Epidemiology is a degree specialization that encourages research and the prevention of widespread illness and disease. From the very core of diseases, students can learn how diseases and illnesses are acquired, spread throughout the population, and methods for controlling them.
Through education into specific illnesses and their constituents, students can gain a better understanding of the illnesses and their effects on the human body. Proper research and insight into these diseases and illnesses can provide a solid foundation for the development of prevention programs and effective treatment methods.
Bachelor's Programs in Infectious Disease Epidemiology
Entry level programs in infectious disease epidemiology may include an inside look into the formation, lifespan, and spread of dangerous diseases and illnesses. From the very basic aspects of microbiology, pathology, and anatomy, students can discover what causes particular diseases, how they effectively spread among people within certain communities, and different treatment methods that have been created in an effort to stop them entirely. Online degree programs in this discipline may be found at different universities – with different variations of the degree program for students to choose from. Programs that focus on microbiology, virology, and epidemiology are popular specialties that are available for students to enroll in.
Curriculum
These four year degree programs consist of courses that involve studies into the microscopic aspects of biology and immunology. The course work may be split into courseroom activities as well as some laboratory experience – whether virtual on in person. As stated before, there are numerous specialties that are available within this degree program, most of which have their own independent curriculum. Some of the more frequently registered courses for infectious disease and epidemiology follow this section.
Infectious Disease Epidemiology
This course specifically focuses on the different methods available for epidemiology of infectious disease. Through the use of case studies and group work, students have the opportunity to learn about a variety of topics, including diagnosis of disease, diseases on a molecular level, transmission, and the effectiveness of vaccines. Studies on specific disease may also be frequently discussed.
Microbiology for Healthcare
Students taking this course may learn about how microbiology is related to microorganisms and human health and disease. The different methods of disease transmission between individuals on a molecular level may be discussed, as well as pathogenic control and sterilization techniques. Students may have the opportunity to share what they have learned through interactive learning activities and course projects.
Prevention Strategies
Prevention Strategies is an important course that outlines the necessary activities for prevention of widespread illness and disease. Students may learn about the importance of clean working environments, hygiene, and proper prevention methods in the public domain. This course also encourages the use of public education to inform citizens about proper sanitation habits and health-consciousness.
Masters in Infectious Disease Epidemiology Programs
Students that have moved forward into master's level education may witness a stronger application of epidemiological concepts throughout the program. Master's degree programs are best suited for those that wish to pursue higher level positions in their current career or for those that simply wish to advance their opportunities in general. These programs focus on disease intervention and progression, which are 2 important components in understanding and controlling infectious diseases. The prevalence of online degree programs in infectious disease epidemiology can provide interested applicants with choices – providing more opportunities to transition into higher education.
Curriculum
At the master's level, students should be prepared to dive deeper into epidemiology without the added general education coursework. Students can work independently and prove their knowledge of the subject matter through examinations, writing assignments, and class discussions. At this level, some students decide to choose a concentration, which provides more focused learning during the degree coursework. Specialties include Pathogenesis, Intervention, Laboratory Practice, and Community Practice. Depending on the university, the concentrations may differ and provide even more options for individuals who are looking for something different for their specialization. On average, these programs are over 40 credit hours in length, but credit requirements depend on the university.
Behavioral Epidemiology
Behavioral Epidemiology works to bridge the gap between social and behavioral sciences and health. Students have the opportunity to explore the inner workings of the human psyche, as well as the effect that social interaction has on individual health. Behavior conditions such as stress, social support, and networking may also be defined in terms of health and wellness.
Microbial Risk Assessment
This advanced course instructs students on proper methods for identifying, solving, and working with professionals on microbial risk problems. Students taking this course can learn the steps to identify potential risks in a variety of settings, what protocol to take when a risk is identified, and what agencies are responsible for eliminating the risk. The purpose of this course is to increase awareness of microbial risks and prepare professionals to deal with these dilemmas in a professional environment.
Foodborne Illnesses
Foodborne Illnesses is a course that can prepare students for the investigation and detection of foodborne diseases and risks within the public domain. This course may also instruct students on the food safety protocols and regulations that are present within the United States, as well as the methods for reporting suspected risks in a timely manner. The effects of foodborne illnesses on the human body and different methods of transmission may also be covered in this class.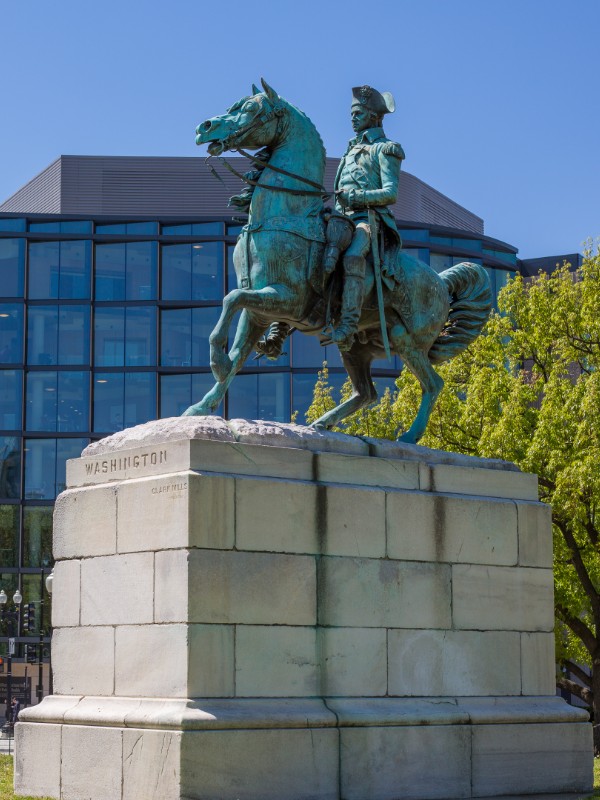 George Washington University
Milken Institute School of Public Health
Master of Public Health
With the online Master of Public Health (MPH) program from GW's Milken Institute School of Public Health, you can earn your MPH in as few as 12 months. Make a meaningful difference in public health without having to relocate. No GRE required.
Complete in as few as 12 months
No GRE required
Accredited by CEPH
info SPONSORED
Doctorate Programs in Infectious Disease Epidemiology
There are many online doctorate degrees in infectious disease epidemiology across the country. These programs were created to provide a more theoretical and research-based class of professionals that can assist with the development and implementation of helpful programs that focus on infectious disease. The internal basis of disease formation, microbiology principles, and public health relationships are some of the topics that may be included in this diverse degree program.
Curriculum
At the doctorate level, students may find that the credit hour requirement varies depending on their educational history. Students that have already obtained a master's degree may not require the entire 4 year completion requirement set forth by some schools. Doctoral courses typically allow students to take part in extensive research projects and presentations that attempt to further their understanding of the internal workings of infections, viruses, and diseases. In the public health domain, this field focuses on the need for understanding disease so that programs can be developed to help protect people from the rapid spread of dangerous illnesses. Some of the core components of these degree programs are listed below.
Viral Pathogenesis
Students taking this course may get an inside look into how viral infections can lead to illnesses and disease. Students may learn the differences between chronic and acute infections, as well as how to identify the course of both. The methods for acquiring viruses may also be discussed, including the course of entry, transmission, and subsequent infection.
Molecular Virology
Molecular Virology instructs students on the lifespan, transmission, and effects of viral infections. Students may begin with an introduction to virology, followed by studies into the life cycle of viral infections. Pathogenesis can also be discussed in detail, teaching students how these viruses act and spread within the human body. Finally, this course may also include the components of viral evolution and how the evolution of a virus can be detrimental to the health of hosts.
Prevention and Control of Global Infectious Diseases
This course provides a broad outlook of the methods for preventing and controlling infectious disease. Students in this class may observe the cultural and societal factors that influence community health within foreign countries. Some aspects of policy and program planning may be discussed in this course, as well as research opportunities.
Infectious Disease Careers, Salary, and Employment
In public health, infectious disease epidemiology specialists can perform a variety of functions that are necessary for protecting the public from dangerous illnesses. In research organizations, professionals can collect relevant data concerning disease, including blood samples, health records, and home surveys to develop hypotheses about disease acquisition. Educationally, graduates in these degree programs can provide educational programs to different groups, explaining common ways in which diseases are spread.
Infectious Disease programs can help bring awareness to sanitation and personal hygiene. Healthcare centers and pharmaceutical companies may also rely on members of this field to assist with developing appropriate prevention or treatment plans in the event that widespread illness or disease is possible. Regardless of a person's particular interests within the infectious disease field, there may be multiple routes to pursue a career suited to his or her interests. Some common careers for graduates of infectious disease epidemiology public health programs are included following this section.
Organizations for Epidemiology Infectious Disease
American College of Epidemiology
The American College of Epidemiology has recognized the need for advanced studies within the field of public health. This organization has grown significantly over recent years, making it an innovative place for students of infectious disease and epidemiology. This agency works hard to ensure that policies are efficient and helpful, that professionals in the field have good influence and support throughout their careers, and that tools used for success in the field are the best they can be. For graduates in this field, organizations such as this one can help with professional development and social networking among other epidemiological colleagues.
Association for Professionals in Infection Control and Epidemiology (APIC)
APIC is a great organization for graduates who are looking to pursue greater knowledge within infection control and epidemiology. Through case studies and new research opportunities, professionals share their experiences and knowledge through professional organizations such as this one, which can be valuable for professionals in the field. The purpose of agencies such as the APIC is to increase the effectiveness of prevention programs, rally for more efficient infection research, and educate healthcare partners in managing and controlling rapidly spreading illnesses.