79 Resources for Managing Seasonal Affective Disorder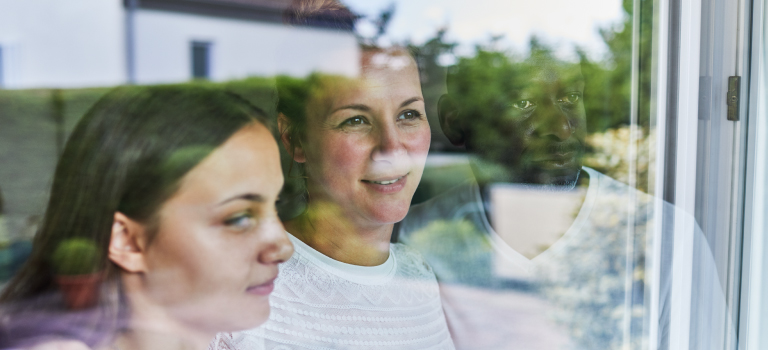 Seasonal affective disorder (SAD) is a form of depression that relates to the seasons changing. Often, SAD sets in when the weather becomes colder and darkness starts earlier, but it can also affect individuals in the spring and summer months. Whenever symptoms begin, individuals experiencing SAD need the support and understanding from their loved ones and may benefit from speaking with mental health professionals.
Learn more about how to manage seasonal affective disorder through the resources below:
Additional Resources:
The resources in this article are for informational purposes only; individuals should consult with a licensed health care provider before taking action.
Glossary on Seasonal Affective Disorder
Seasonal Affective Disorder | National Institute of Mental Health (NIMH): Explanation of SAD signs and symptoms, risk factors and possible treatments. NIMH also lists opportunities to join a clinical trial.
Seasonal Affective Disorder or SAD | Cedars Sinai: Overview of seasonal affective disorder, as well as tips for making the most of an upcoming health visit.
Seasonal Variation in Antidepressant Prescriptions, Environmental Light and Web Queries for Seasonal Affective Disorder | The British Journal of Psychiatry: Study of datasets considering the relationship between light exposure and depression levels in the population, as measured by antidepressant prescriptions and web query logs.
Signs and Symptoms of Depression | Kaiser Permanente: Description of common depression symptoms with an option to take a self-assessment test. This tool does not take the place of a professional diagnosis or consultation.
Why Winter Makes You SAD: Seasonal Affective Disorder Explained, The Royal Institute [VIDEO]: Video exploring the biochemical reasons why seasonal affective disorder often affects people in the winter.
Hotlines for Immediate Support
7 Cups: Anonymous, free platform available 24/7 to speak with trained volunteers for emotional support.
Crisis Text Line: Free text line available 24/7 that connects someone in distress with a volunteer crisis counselor. Text HOME to 741741.
National Alliance on Mental Illness (NAMI) HelpLine: Free, peer-support service of trained volunteers who can provide local referrals and come up with tangible next steps. Available Monday through Friday from 10 a.m. to 6 p.m. ET. Call 800-950-6264 or email info@nami.org.
National Suicide Prevention Lifeline: Free, confidential support available 24/7 for individuals in stress and for their loved ones. Call 1-800-273-8255 (English) or 1-888-628-9454 (en español).
Substance Abuse and Mental Health Services Administration (SAMHSA): Free, confidential information and referral service offered 24/7 for individuals with mental health or substance abuse disorders and their loved ones. Call 1-800-662-4357.
Books on Depression and SAD
The Disappearing Girl, Lisa Machoian, EdD: A book for parents on understanding the emotional and social pressures that teenage girls often experience and helping them make healthy decisions and build resilience.
Feeling Good: The New Mood Therapy, David D. Burns, MD: A book of techniques to help readers find relief from depression symptoms such as anxiety and guilt and develop a positive outlook; it also includes a "Guide to Antidepressant Drugs" section.
Mind Over Mood: Change How You Feel by Changing the Way You Think (2nd ed.), Dennis Greenberger, PhD, and Christine A. Padesky, PhD: A workbook that helps readers build cognitive-behavioral therapeutic skills for challenging unhealthy thought patterns.
The Noonday Demon: An Atlas of Depression, Andrew Solomon, PhD: Scientific, cultural and personal analysis of depression, drawing on expert interviews and the author's own experience with mental illness.
Coping with the Seasons: Workbook: A Cognitive-Behavioral Approach to Seasonal Affective Disorder, Kelly J. Rohan, PhD: An online workbook that teaches readers about coping skills for SAD over 12 sessions.
Children and SAD
Could My Child Be Suffering From Seasonal Affective Disorder? | University of Utah: An interview featuring a pediatrician discussing SAD symptoms in children and how to help them in coping with seasonal affective disorder.
Could Your Child Have Seasonal Affective Disorder? | Children's National: An article helping parents understand how SAD might manifest in children and adolescents.
Seasonal Affective Disorder | KidsHealth: A comprehensive overview of SAD in children and adolescents, from signs and symptoms to action steps for parents.
Seasonal Affective Disorder | TeensHealth: An explanation of SAD written for adolescents, including how the disorder is diagnosed and possible ways to treat it.
Winter Blues and Seasonal Affective Disorder | American Academy of Pediatrics: A description of SAD risk factors, symptoms, possible causes and treatment options for children.
Eating for Better Mental Health
30-Minute Dinner Recipes | Food Network: More than 80 recipes requiring half an hour or less to make, including sesame pork Milanese, chilaquiles and penne with eggplant sauce.
31 Easy Dinner Recipes, for When You Just Can't With Cooking | Bon Appétit: Recipes that save time and effort, including one-skillet lemony chicken and kielbasa and lentil soup.
Changing Your Diet Can Help Tamp Down Depression, Boost Mood | NPR: A research study that found depression symptoms dropped significantly when participants followed a Mediterranean-style diet with limited processed foods and plenty of fruits and vegetables.
Diet and Depression | Harvard Medical School: An article about the connection between mental health and nutrition, including the benefits of choosing fruits, vegetables, whole grains and lean proteins.
Nutritional Psychiatry: Your Brain on Food | Harvard Medical School: An exploration of the body's responses to different kinds of food and the connection between gut bacteria and neural pathways.
Holidays and SAD
Find Your Holiday Happiness | Anxiety and Depression Association of America: Tips for releasing some worry and stress around the holiday session, including suggestions for supporting anxious children.
Holiday Depression | Healthline: Recommendations for combating the social isolation, grief and depression symptoms that can occur around the holidays.
Seasonal Depression Around the Holidays and the Link to Eating Disorders | Center for Discovery: An article considering the ways that seasonal affective disorder and eating disorders can trigger and fuel each other, especially in the holiday season.
Stress, Depression, and the Holidays: Tips for Coping | Mayo Clinic: Recommendations for managing anxiety and depression during an often stressful and potentially lonely season.
Those 'Holiday Blues' Could Be Seasonal Affective Disorder | Mental Health Association in New York State [PDF, 1.04 MB]: A newsletter helping readers understand the difference between "holiday blues" and SAD, a condition that may need treatment.
Winter, the Holidays and Depression | Mayo Clinic Health System: Q&A with a psychologist on why some individuals experience depression during the holidays.
How to Find a Mental Health Counselor or Therapist
Choosing a Therapist | Anxiety and Depression Association of America: A list of questions to ask when evaluating a mental health professional.
Depression Treatment for Veterans | VA.gov: Guidance on accessing health services for depression through VA, including options for veterans without VA health benefits.
Finding Therapy | Mental Health America: Resources for finding local mental health treatment services, including affordable options for individuals without insurance.
How Do I Find LGBTQ Friendly Therapy? | Mental Health America: Tips for identifying local therapists who specialize and have experience working with LGBTQ clients.
How Do I Find Religious Focused Therapy? | Mental Health America: Recommendations for finding local providers who offer therapy grounded in a particular religion.
Mental Health Care (Outpatient) | Medicare.gov: Guidance for Medicare beneficiaries on seeking mental health care, including which services are covered by Medicare Part B.
Mental Health Providers: Tips on Finding One | Mayo Clinic: A description of different types of mental health professionals and factors to consider in choosing one.
Types of Mental Health Professionals | National Alliance on Mental Illness: An overview of various types of mental health providers and the degree requirements, licensure and credentials required of each.
Questions to Help QTBIPOC Find Affirming Mental Health Providers | Mental Health America: A tool developed by Mental Health America and the Human Rights Campaign to help queer and trans Black, indigenous and people of color (QTBIPOC) access mental health care that is culturally sensitive and inclusive.
What Is Psychotherapy? | Psychiatry.org: A general description of psychotherapy as a treatment for a variety of mental illnesses and emotional concerns.
Mental Health Podcasts
10 Podcasts About Mental Health | The Lily: A list of 10 podcasts about mental health topics from depression and anxiety to trauma that also includes interviews with the hosts about their motivation for speaking out.
Podcasts | Anxiety and Depression Association of America (ADAA): A listing of mental health podcasts featuring ADAA member experts categorized by topic and population group.
Therapy for Black Girls Podcast | Therapy for Black Girls: A weekly podcast on a variety of topics related to mental health from Joy Harden Bradford, MA, PhD, a licensed psychologist in Atlanta, Georgia; episodes include "Why Am I Grieving Someone I Didn't Know?" and "What to Expect in Your First Session."
Nature Therapy for SAD
7 Ways to Get Nature Therapy, Even If You Live in the City | Forbes: Simple ways that individuals in urban areas can make the most of time outside, even on a tight schedule or limited budget.
AllTrails: A mobile app of more than 100,000 trail maps with reviews from the outdoors community, including hikers, mountain bikers and runners. Available on the App Store and Google Play.
Go Paddling: An app for locating places to kayak or paddleboard, available on the App Store and Google Play.
Hiking Project: A database of hiking routes organized by state with user reviews and filters for difficulty, distance, elevation and more.
Hiking Resources | American Hiking Society: A landing page for choosing a hiking trail, planning a trip and finding a local recreation group.
Find a Park | National Park Service: A database of national parks searchable by state, activity or topic (e.g., African American heritage, glaciers, or wars and conflicts).
Spending at Least 120 Minutes a Week in Nature Is Associated With Good Health and Wellbeing | Scientific Reports: A study of nearly 20,000 participants considering the positive associations between time in natural environments and good health or high well-being.
Trailforks App: An app offering interactive trail maps for skiing, hiking, mountain biking, horseback riding and dirt biking. Available on the App Store and Google Play.
SAD in Summer
5 Triggers for Seasonal Affective Disorder in the Summer | University of Michigan: An explanation of possible causes of SAD that begins in warmer weather.
People Get Seasonal Depression in the Summer, Too | Smithsonian Magazine: An article published in 2015 describing current research and theories on why SAD develops in the fall and winter for some but spring and summer for others.
Why Seasonal Depression Can Happen in the Summer Too, National Geographic: A narrative article published in 2020 exploring summer SAD and its possible causes, including high temperatures, humidity and high pollen counts.
SAD Light Therapy
Dawn Simulation vs. Bright Light in Seasonal Affective Disorder: Treatment Effects and Subjective Preference | Journal of Affective Disorders: A research study on individuals with SAD comparing conventional light therapy with dawn simulation as a treatment for SAD.
Light Therapy | Mayo Clinic: An overview of light therapy for treating SAD including its risks and potential benefits.
Light Therapy for Preventing SAD | Cochrane Database of Systematic Reviews: A research study assessing the effectiveness and safety of light therapy compared to other preventive options.
Light Treatment for SAD: What You Need to Know | Brigham and Women's Hospital: Thoughts from a psychologist on light therapy, including the best light box to buy, and on talking with a provider about the appropriate light intensity, wavelength and exposure to use.
Seasonal Affective Disorder Treatment: Choosing a Light Therapy Box | Mayo Clinic: Considerations for choosing a light therapy box, including how to talk with a health care provider about starting a treatment regimen.
SAD Non-Light Treatment Options
3 Strategies to Fight Seasonal Affective Disorder | Cleveland Clinic: Approaches to managing SAD in wintertime, including starting an exercise program and intentional social time.
Seasonal Affective Disorder (Major Depressive Disorder with Seasonal Pattern) | PsychCentral: An overview of seasonal affective disorder, including signs of needing professional support.
Overcoming Depression: How Psychologists Help With Depressive Disorders | American Psychological Association: A description of how psychotherapy can help clients manage or recover from depression, including cognitive behavioral therapy and interpersonal therapy.
Supporting a Loved One With SAD
6 Do's and Don'ts for Supporting Someone Who Has Depression | Cleveland Clinic: Thoughts from a clinical psychologist on recognizing depression in a friend and starting a conversation about seeking support.
9 Best Ways to Support Someone With Depression | Psych Central: Nine practical strategies for overcoming fear and extending support to a loved one with depression.
Conversations in Your Community | MentalHealth.gov: Tips for building community awareness about mental health concerns, including a discussion guide.
Depression: Supporting a Family Member or Friend | Mayo Clinic: Information for loved ones about recognizing symptoms, encouraging treatment and identifying warning signs for needing further care.
For Community and Faith Leaders | MentalHealth.gov: Recommendations for local leaders on supporting healthy conversations about mental health and connecting community members with professional support.
Supporting Someone With Depression | Kaiser Permanente: A central page for guidance on helping a loved one with depression, including supportive actions and words.
Therapists Near Me
The following organizations and directories can provide a starting point for finding a local mental health provider suited to an individual's preferences and needs.
Information last updated November 2020