How to Help Your Community with Mutual Aid
When Alli McGill, director of care at The Table Church in Washington, D.C., put out a call to at-risk individuals who needed assistance running errands due to COVID-19, she was surprised by the response.
"Instead of [just] getting people who need things, I got people who want to help," she said in 2020 interview with Vox. "It's actually quite beautiful. There's some real community-driven altruism springing up in response to this crisis."
McGill's group of volunteers started delivering groceries, picking up medications and running other errands for community members in need. The enthusiastic response McGill received is just one example of how more people are becoming interested in contributing to mutual aid efforts.
This increased interest in mutual aid has the potential to greatly benefit community health. Before getting involved in mutual aid efforts, individuals who are new to the concept can educate themselves on how they can best contribute to their community.
What Is Mutual Aid?
The term mutual aid refers to the voluntary exchange of resources and services between community members to provide support for those who need it. These organized community efforts most often form within underserved communities and aim to empower people through solidarity rather than charity. Mutual aid efforts are sometimes linked with social movements, providing a stepping stone toward systemic change.
Mutual aid can take many forms to meet a variety of needs. These efforts can include:

Food distribution
wherein volunteers collect donations from businesses and individuals to be redistributed to people in need.

Financial assistance
wherein those who have the ability to help can reach individuals who need funds directly.

Disability allyship
wherein volunteers are paired with individuals who need extra support.

Neighborhood pods
wherein self-organized hyperlocal groups offer to support each other for various needs.
While the pandemic has brought more awareness to the concept of mutual aid among the general public, the practice, as well as the philosophy behind it, has existed for a very long time.
Many attribute the concept of mutual aid to philosopher Peter Kropotkin, who argued in his 1897 work Mutual Aid: A Factor in Evolution that contrary to Charles Darwin's theory on survival of the fittest, "the groups that prospered in evolutionary terms were those that practiced cooperation."
Instances of communities practicing mutual aid can be found throughout history. For example, the Black Panthers' breakfast program, launched in the 1960s, provided free meals to children in Black communities to address food inequity through direct action.
Mutual Aid and Community Health
Mutual aid often grows from cracks in existing systems that do not provide adequate support to marginalized communities, according to the Mutual Aid 101 Toolkit created for congresswoman Alexandria Ocasio-Cortez' "We Got Your Block" initiative.
These mutual aid efforts benefit community health by providing access to economic support, food donations, housing solutions and other resources that contribute to individuals' physical and mental wellbeing. Mutual aid also helps to foster relationships between community members that can create a feeling of solidarity and kinship.
However, mutual aid is not a reason for social safety nets, such as government programs, to be eliminated . Rather, mutual aid can lead to further community organizing to address disparities at a higher level.
"The second aspect of mutual aid has always been tied to organizing for systemic and structural change. If we could get people together to address their own needs, we ask the question of how can people be in power to meet their own needs," said activist and organizer Mariame Kaba on an episode of The Intercepted podcast about mutual aid.
There are many examples of how mutual aid efforts can target public health issues to help communities in need:
Disaster and Crisis Relief
In 2020 alone, mutual aid networks have provided food, resources, personal protective equipment (PPE) and other assistance to address issues caused by the COVID-19 pandemic. They also protected the safety and civil rights of protesters and provided relief for those affected by wildfires in California. This pivotal year serves as evidence of how mutual aid will continue to contribute to disaster relief in the future, according to research by Seattle lawyer and activist Dean Spade.
Food Insecurity
According to data from the U.S. Department of Agriculture, 13.7 million households experienced food insecurity at some point during 2019. Additionally, an analysis by the Brookings Institution found that 27.5% of households with children were food insecure. One way mutual aid groups have responded to this issue is through the creation of community fridges and pantries that allow individuals to drop off contributions or take items that they need.
Homelessness
According to the National Alliance to End Homelessness' annual report, homelessness increased by 3 percent in 2019, marking the third straight year of national-level increases. To provide aid to unhoused individuals during inclimate weather, mutual aid networks organized to provide cold weather clothing and shelter resources.
How to Get involved in Mutual Aid Efforts
For those who are new to the concept of mutual aid, finding ways to get involved may feel intimidating. However, mutual aid is meant to build community and make people feel empowered, and anyone is welcome to contribute. Consider the following tips to learn more about mutual aid and how to find local community health efforts to participate in.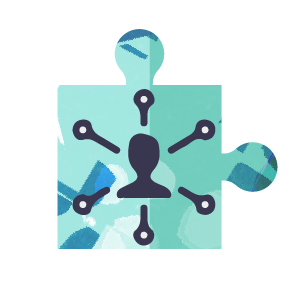 Tips for Connecting with Local Mutual Aid Networks
Be aware of how you show up in a space. As someone who is new to mutual aid, it's important to consider how you fit into your community. Acknowledge your privilege when necessary, add your voice only when needed and listen to the needs of the people seeking support.
Do your research. Connect with organizers already doing work in your community, find out what networks and services are present and see how you can contribute to existing efforts instead of attempting to start something new right away.
Follow mutual aid groups on social media. Mutual aid organizers often boost requests from other groups as well as requests from individuals in the community. This not only keeps you informed about what your local mutual aid group is working on but can also alert you to other opportunities to contribute.
Consider what you can offer. Donating money and providing material resources is just one way to contribute to mutual aid. You may also be able to offer your time as a volunteer, share your skills with others, serve as a translator if you are multilingual and find other hands-on opportunities.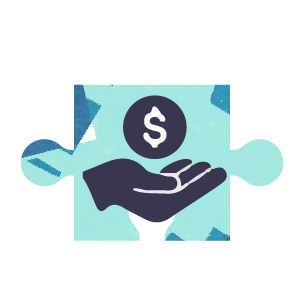 How You Can Contribute to Mutual Aid
Donate money. This can include donating to funds for specific individuals as well as organizations that can use the money to purchase needed items for their community.
Provide resources. Some mutual aid efforts include calls for material item donations, such as food or cold weather supplies, which they can distribute to community members.
Offer your time. Serving as a volunteer for an organization to collect and distribute goods can be a hands-on approach for those who have the means to do so.
Leverage your skills. A variety of skills can be helpful to mutual aid efforts. Examples include donating time to designing graphics for social media, writing a press release or offering expertise to educate community members on an important health topic.
Resources for Learning More About Mutual Aid